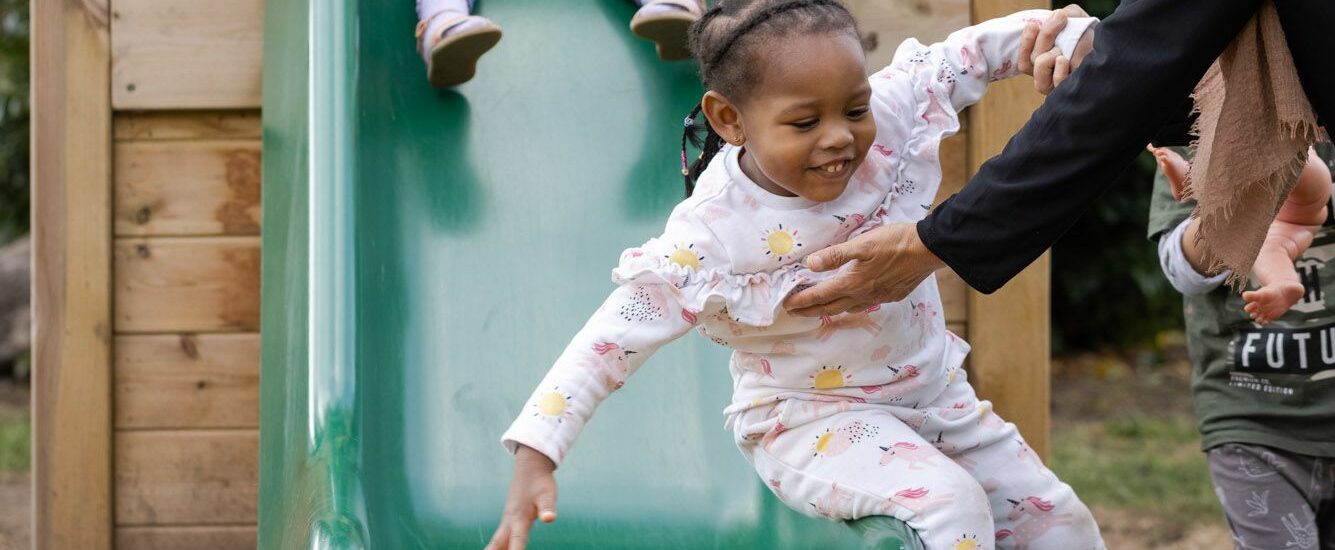 Longsight Nursery gives children aged 0-4 the chance to learn through imagination, creativity and play in a safe, fun space.
The nursery is in the same building as Longsight Community Primary School and Longsight Children's Centre. We come together to act as a Family Hub to provide seamless provision and support for all families in our community. Our shared building ensures that families have a single point of contact and that services can be provided effectively and efficiently.
In fact, many children who come to our nursery make the short journey to the school – knowing that they'll already feel comfortable and see many familiar faces when they make that step!