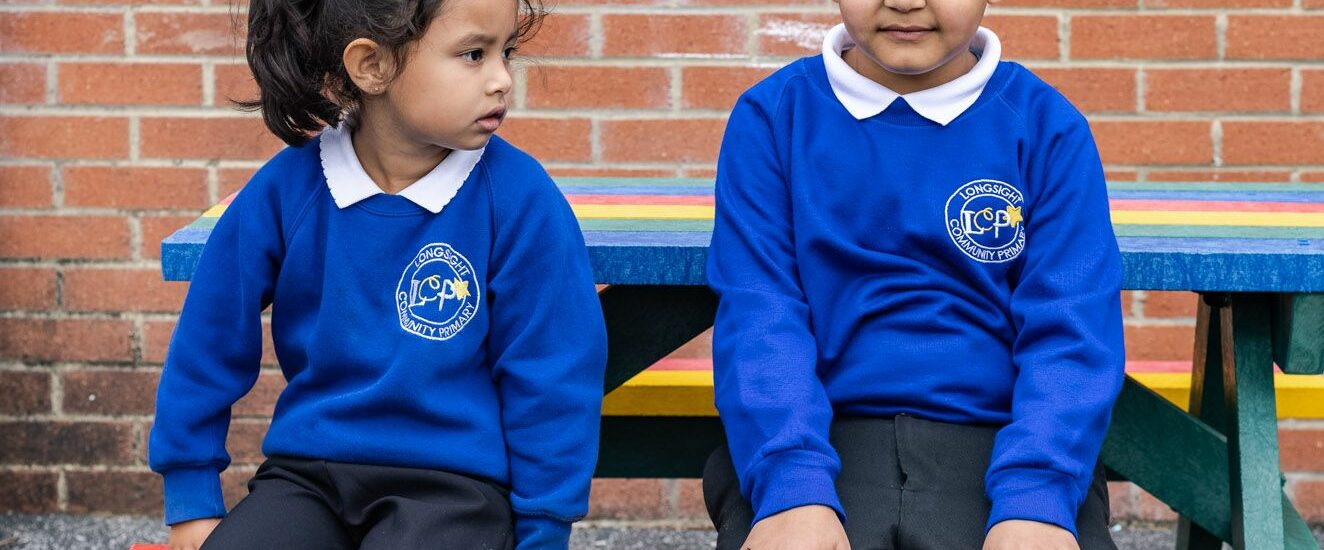 All new pupils starting our school will receive a free LCP sweatshirt and bookbag.
The Longsight Community Primary uniform consists of:
•    Royal Blue sweatshirt or cardigan with school logo
•    White plain polo shirt
•    Black trousers or skirt
•    Black footwear
•    No jewellery except ear studs and a watch.
•    The PE kits consists of a white polo shirt and black shorts/gym skirt/black tracksuit bottoms.